Following Cesca's lead, I've recently begun to embrace the Korean skincare routine as part of my daily life, and I think it's been wonderful.
When I came to Korea, I had pretty good skin. My stress tends to manifest itself in other ways besides acne, and my birth control tends to control some of the outbreaks. It was nice and I was lucky, but it wasn't anything special. I began to use some of the Korean skincare recommendations early on, like face masks and cleansing wipes. I simply washed my face every day, but didn't do much else besides moisturize. Bare bones skincare, if you will.

After I started face masking and trying samples, I began to get a few compliments, especially from my mother. haha. I wondered, could the Korean skincare process really be helping me get a better glow?
The Korean skincare process is getting famous because of its many steps, but also because of its success. My skin has been pretty great here and I think it looks even better than it did at home. While the process may seem daunting, it actually feels nice to get rid of the day's makeup and grime (Seoul is a city, after all, so there's lots of grime on my face from the day).

Rather than thinking of it as a burden, it's more of a preventative measure to ensure that I keep this nice skin for ages.
My beauty care regimen
Cesca recently got into all the steps, and so lately, I decided to try it myself. Here's the process one goes through in the Korean skincare routine. There are, of course, variations and tons of products.
Some people have whole product lines, and some, like me, mix and match based on samples and preferences. The order of steps kind of can vary too, with some things like essences and serums being removable or movable. Apparently, the important thing is that you actually do the steps and provide lots of moisture and lots of nutrients to your skin.
Korea has a million different options for every step here, by the way. Each store will have dozens of different products, and there are dozens of different makeup/body care stores here. I used to stick to Etude House and Tony Moly before I really got into skincare, but if you research and find things you like, there's no reason for brand loyalty. It's easy to shop here because all of the stores are all over the place, usually grouped together. I can pop in to 3 or 4 in a matter of minutes to assemble my product line. In Korea, there's always a beauty shop and a coffee shop just a stone's throw away.
Anyway, skincare.
This is the process I follow:
First, you start with the double cleanse. I use Tony Moly cleansing wipes first, and then a foam cleanser second, to ensure that my makeup and grime is gone. I only wear BB cream, powder, eyeliner and eyeshadow, but even that much needs to be cleaned off well at the end of the day.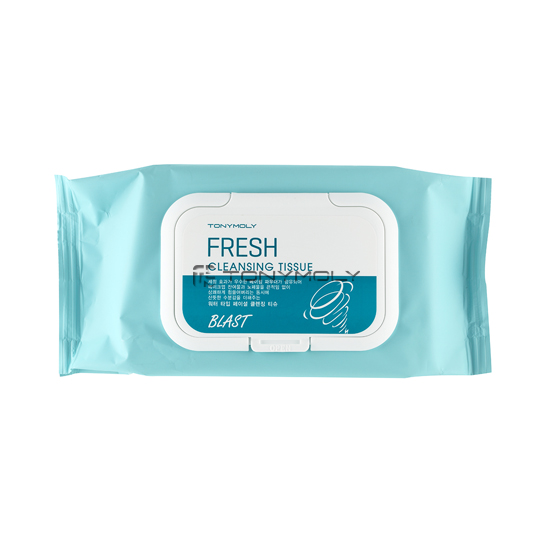 step one of the double cleanse
I have been using an old favorite
from the US that's
available here, but there
are tons of varieties
of cleansers in the stores
I tried a kind that Cesca bought on the recommendation of friends, so I am starting to switch because it's way cheaper and I like how it feels. If you have friends that have samples or use a product and you can try it, it's a great way to check out the effects and see if you should give it a shot. The stores often give samples or have testers out too, so it's fun to shop around and find what works for you!
This is a charcoal infused
cleansing foam and it's less than
$6, so I'm transitioning to this kind
Now that my face is clean, I can use my exfoliating scrub. This one isn't a daily thing, it's an every so often thing, once or twice a week. I just bought a new scrub from skinfood. This one is for a day when you time to sit around, because after you massage it onto your face, it should stay on for 10-15 minutes before you wash it off again.
There are also many scrub/wash options that are for exfoliating that you don't have to leave on, if waiting with it on your face is not your thing. I'm sold on this one from Skin Food.
I know, it looks weird. But it feels nice and works well!
My skin is soooo smooth after using this!
The next step is toner, which is good for extra cleansing if you want it, or if you have acne prone or oily skin. It can help restore the PH balance of your face after cleansing, and it tightens your pores. You do this after cleansing if you're not exfoliating that day.
I use Etude House Collagen Moistfull Toner
aka Freshener, because it smells nice and has
some extra moisturizers in it
Next step is essence, which is lighter than moisturizer and so it absorbs better on your skin.
I use a free sample I got from Innisfree, which uses ingredients from Jeju Island.
Next step is a serum, which is helpful for problem areas. Another sample from Innisfree for me, Green Tea Seed Serum. It's a super concentrated essence. They help brighten your skin and help with fine lines, which I probably will need help with later.
After the serum, if you have time, you can include a face mask. The masks sit on your face and so the lotion will absorb better than just using a regular moisturizer. This also isn't an every day thing. I use face masks about 2 times a week, depending on the season. I tend to make a mix variety from Etude House whenever they have a sale, because their's are my favorite masks of the stores I have tried. Each mask has different properties and ingredients, so they supposedly do different things, like brighten, sooth, enrich, etc. I don't know if that's true, but they sure feel great!
They're usually on sale at Etude House, so I get like
20 or so for around 10,000 won.
We're in the home stretch. The next step for me is eye cream. I use Tony Moly's Panda's Dream. I bought it at first cause it was cute, but I think it definitely helps me with the dark circles under my eyes.
I (almost) finish up with emulsion, which is like extra moisturizing moisturizer. I know right, more stuff? But apparently this method is all tried and true, and all of these layers help, not hinder, your skin. I certainly haven't noticed any adverse effects yet. Placebo or not, I feel good, so that's what counts, right?
I return to my Etude House
obsession on this step, switching
back to the Collagen Moistfull line.
I enjoy the moistfull line a lot, so when my missing pieces run out (which may take a while, since I only use them all once a day), I might switch over to have the full line of one, but as long as the other products work well, I'm in no rush to switch them out. It's all in what works for you. There are a few other products from places like innisfree, Skin Food or The Face Shop that I am eyeing for experimenting or adding to my routine, so we will see what I end up with.
That's all for the skincare routine, until right before bed, when I add another sleep pack or sleep lotion. This is another innisfree sample that I absolutely adore, because the scent is nice and it's light and refreshing. It's Orchid Enriched Cream, and the idea is that while you're sleeping, if you put the cream on, your skin will recharge overnight, basically.
I think there's an actual night cream from this line I could use, but that's not what my sample box came with haha. I like this cream so much that I'll probably check out the night cream when this runs out.
Again, the order varies from person to person and from suggestion to suggestion. You can play around with the products (especially with all the free samples you get at the stores) and decide which ones are right for you. I happen to be using samples that happen to work well for me, which is lucky. If I feel like switching after I run out, based on experience or price, I will, but I use things alone, so I assume they'll last quite a while. There's got to be some truth to these products, because so many people here have beautiful skin and beauty experts are raving about it.
As for me, I'm just trying to keep good skincare in my routine now, so that I can keep being told I look like a student rather than a teacher haha. Never to early to start, right?